Timespace PCLink Suite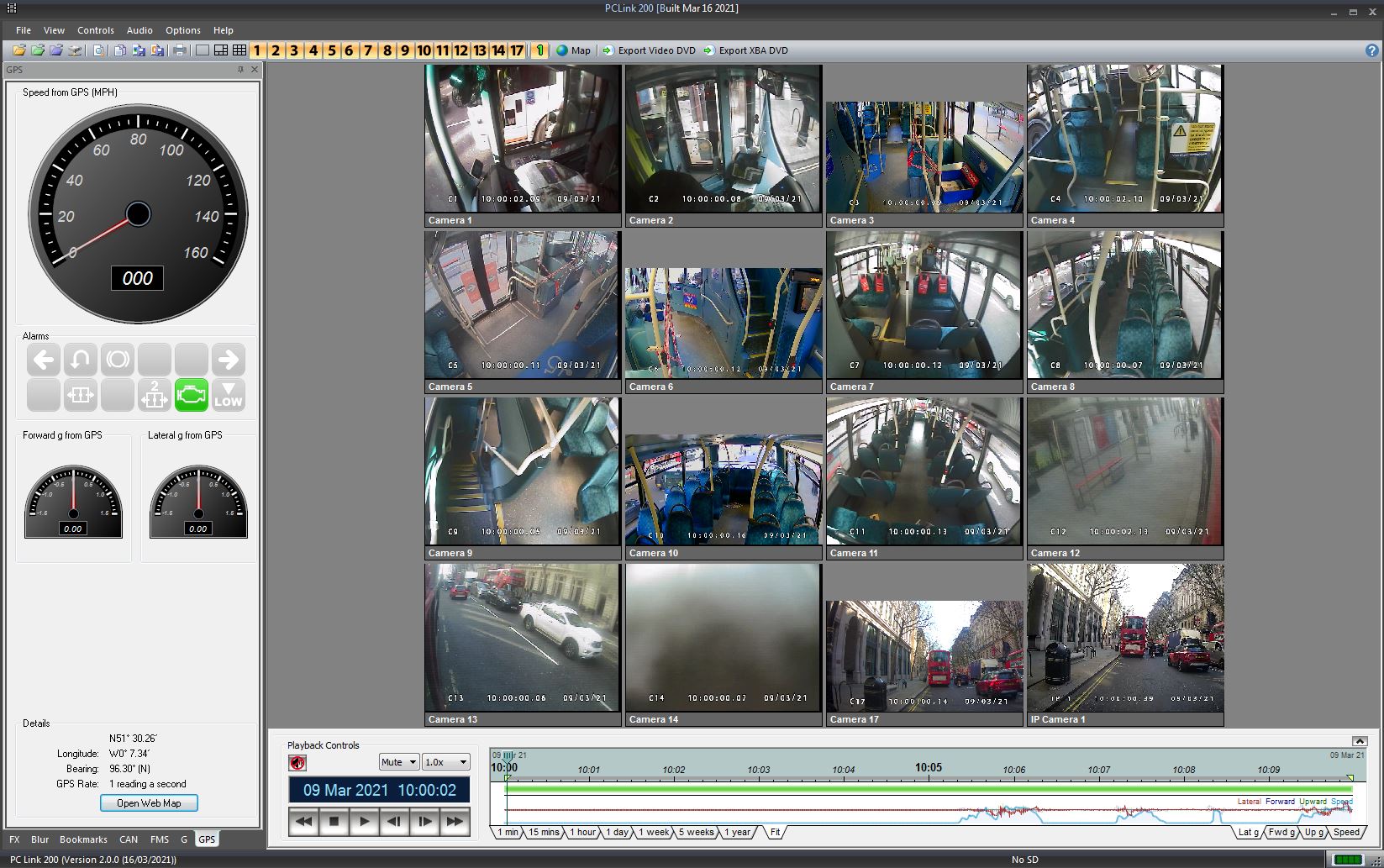 PCLink
• Object/face-blurring tool.
• User friendly timeline playback and review controls
• Alarm and motion markers for rapid analysis of critical footage
• GPS and G sensor for map and driving analysis
• Audio playback with video footage
• GPS Location playback
• Mouse-wheel zoom
• IP Camera playback
• Compatible with all Timespace digital video recorders
• Support for displaying J1939 CAN and FMS data in footage recorded with the new Timespace CANLink module.
Live View
• Multi camera Live video streaming via Wifi and 3G
• Playback of recorded files
• Remote menu set-up and configuration of recorder
• Real-time Live map location
PTZ
• Pan, Tilt and Zoom control and set-up
• Camera preset positions
• Alarm input preset selection
Burn to DVD
• Automatically converts/burns to DVD format or
• Burns XBA data with PCPlayer direct to DVD
• Export to MP4 (built in codec)
Security Features
• Watermark SHA1 checksum using secure XBA file format
• Password protection.
System Requirements
• Windows 7, Windows 8, Windows 10, Windows Server Platform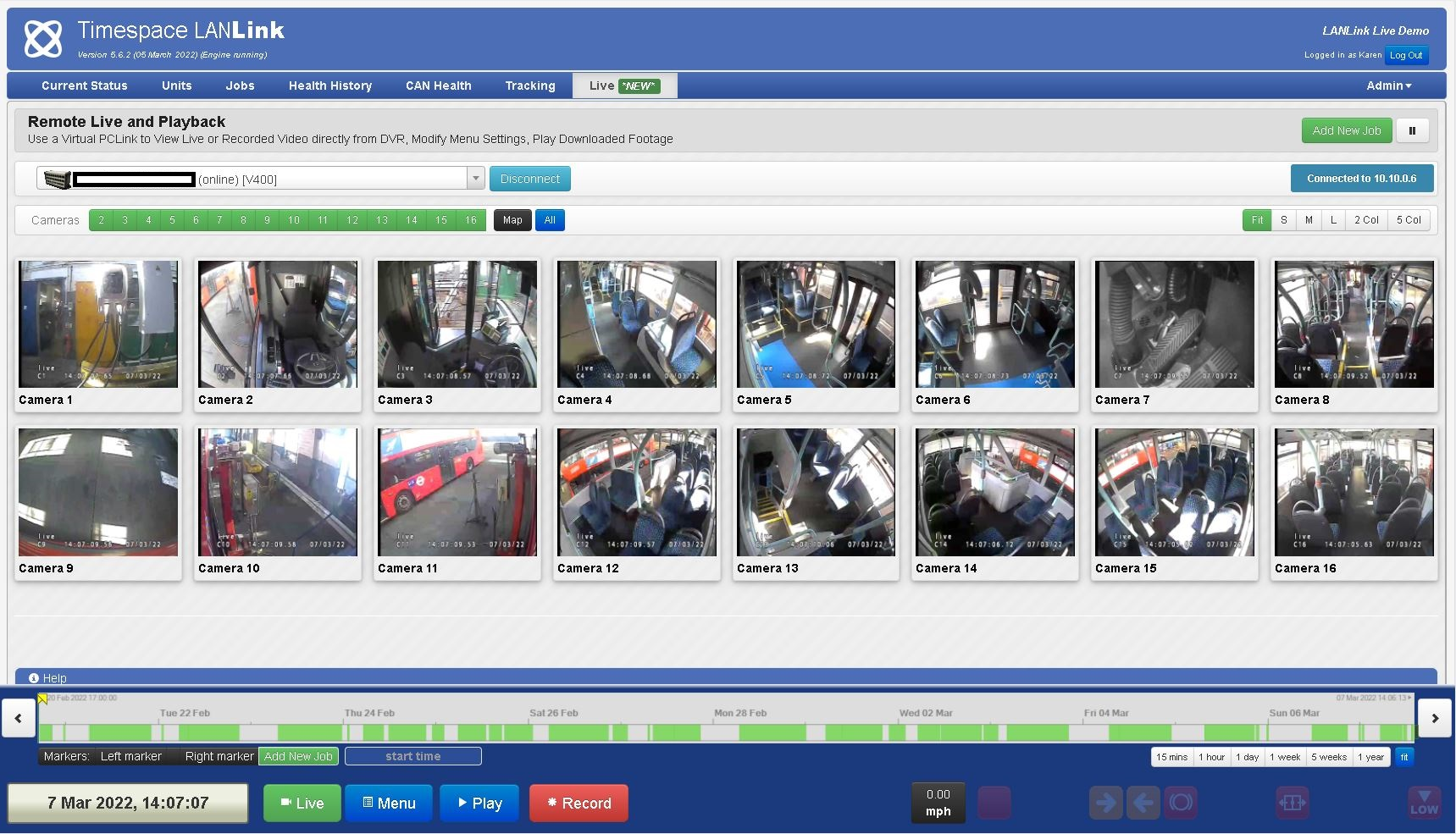 LANLink features include;

• Automatic, daily CCTV health notification.
• Automatic, daily snapshots of all cameras.
• Automatic, daily GPS route information.
• Date/Time/GPS based File download.
• Email reporting.
• Obscured camera detection.
• Supports X200, X300, V400 & V500 recorders.
• Scheduling system for downloading required video footage.
• Automatic downloading of configured footage.
• Automatic update of Timespace DVR software (X300, V400 & V500).
• Support for Timespace CANLink product (vehicle CAN/FMS data logger).
• DVR temperature logging/reporting.
• DVR time difference logging/reporting.
• Data throughput logging/reporting.
• IP assignment logging.
• User activity logging.
• Auto-downloads latest DVR software to server.
The LANLink system is designed to provide both Automatic Downloads and a Health Overview for a number of Timespace Digital Video Recorders (X200, X300, V400 & V500).
The DVR's may be connected either permanently or intermittently via LAN, WLAN (wifi) or 3G/4G IP network.
Each time a unit comes into contact with the LANLink system, the service log is interrogated to determine its health. A traffic light system is used to display the current status of each unit and a file list of recorded files is gathered from the DVR so that files can be selected for downloading.
LANLink is a MySQL database driven application with a web based front end which can be accessed using any web browser.



System Requirements
• Windows 7, Windows 8, Windows 10, Windows Server Platforms